Quick Access
Quick Access is a location in the Navigation pane of Windows File Explorer that lists the most recently used files and the most frequently used folders. Quick Access is customizable; the user can Pin (Add) or Unpin (Remove) User folders from Quick Access. This feature debuted in Windows 10 in 2015.
Pinning and Unpinning User folders are easy, you can Pin folder to and Unpin folders from Quick Access by accessing that specific folder and then performing the specific action. However, to disable the recently used User files and the most frequently used folders, you need to change a couple of settings in the Privacy section in the Windows File Explorer Folder Options.
How to Hide User Files & Folders from Quick Access in Windows 10 File Explorer
Step 1: Open Windows File Explorer.
Step 2: Click on the File tab in the Windows File Explorer toolbar, and then click on Change folder and search options button to open Folder Options.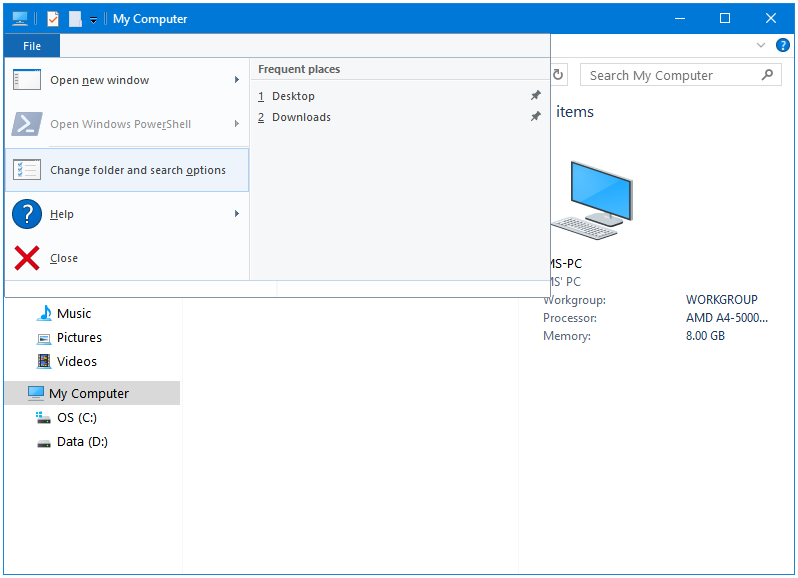 Step 3: In the Folder Options window, go to the Privacy section.
Here we have the following two options:
Show recently used files in Quick access
Show frequently used folders in Quick access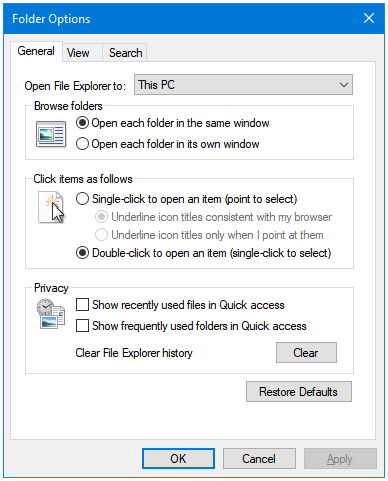 Step 4: You may have either one or both of the options checked. Clear the checkboxes for both of the options. Click the Clear button to clear the File Explorer history.
Step 5: Click Apply, and then OK.
Reverse the process if you want to see the recently used files and the frequently used folders again in Quick Access.
Read more about Quick Access here.