Install VirtualBox Guest Additions in Windows
Step 1: Open VirtualBox.
Step 2: Start the Virtual Machine for which you want to install Guest Additions.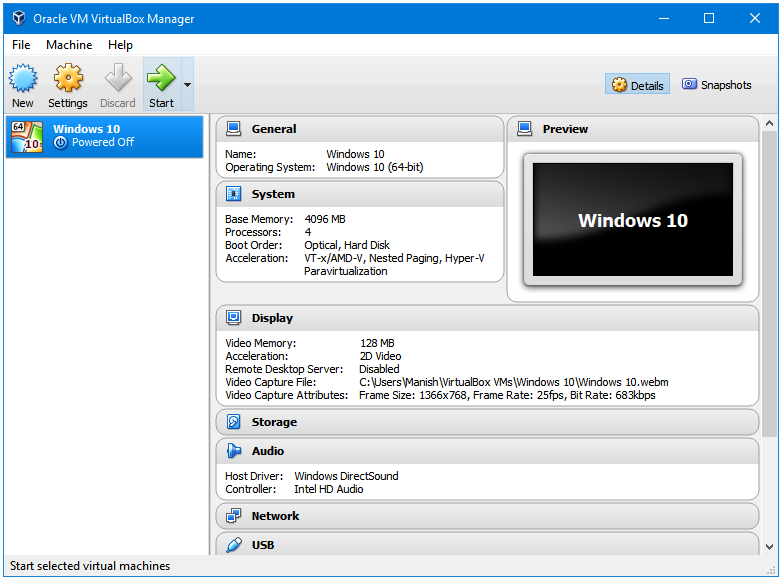 Step 3: In the Menu Bar of your Guest Machine, go to the Devices tab, and then click on the Insert Guest Additions CD image link under it.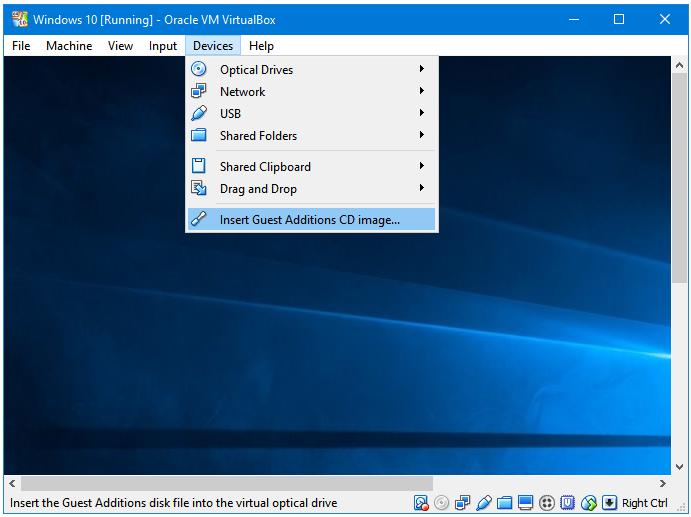 Step 4: Now, open the File Explorer of your Guest Machine Operating System; You'll notice that a CD in mounted in the CD drive of your Guest Machine.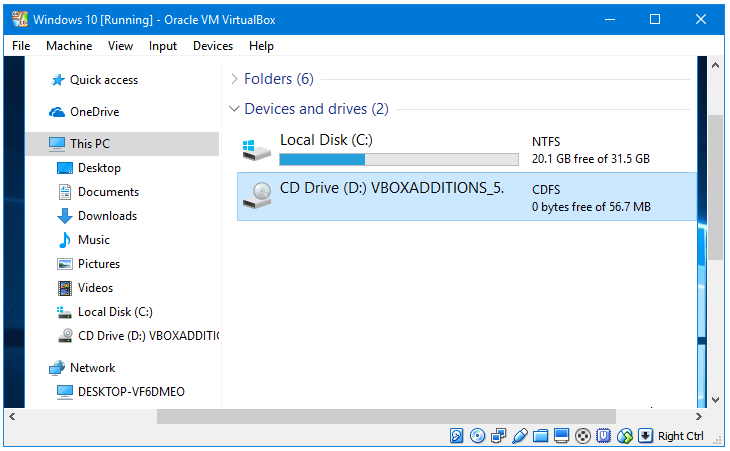 Step 5: Enter the CD drive. Inside the CD drive, open the VBoxWindowsAdditions file by double-clicking on it.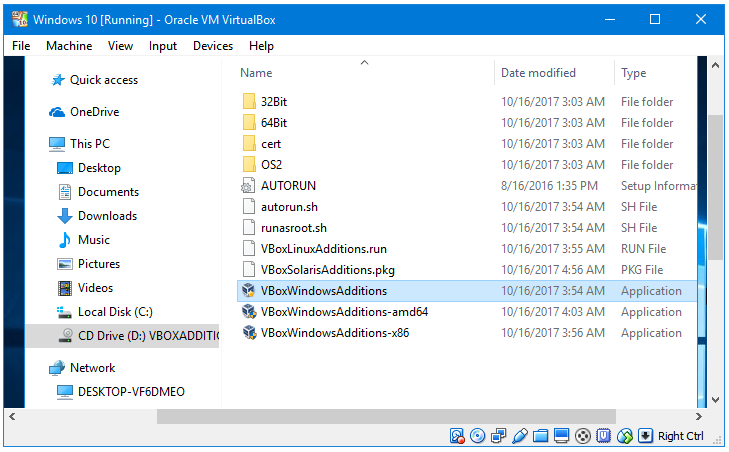 Step 6: The executable VBoxWindowsAdditions file opens the Oracle VM VirtualBox Guest Additions installer. Follow the installer to complete the install process.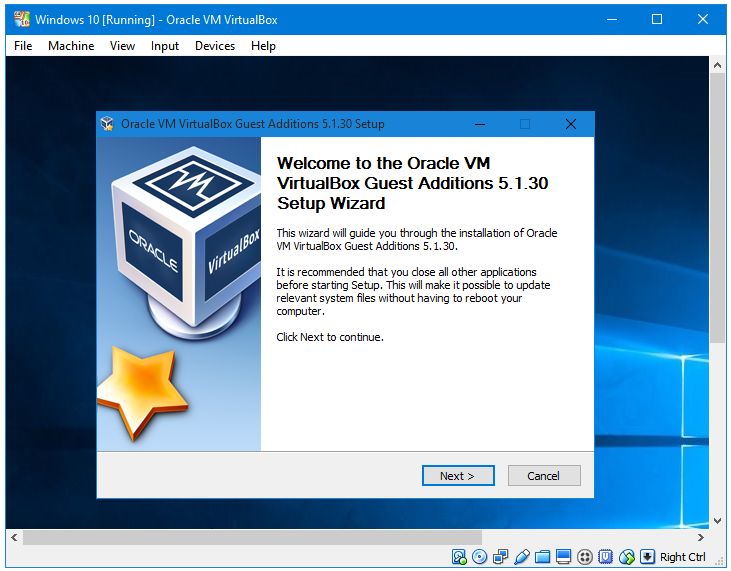 Step 7: Restart you Guest Machine to complete the Guest Additions installation process.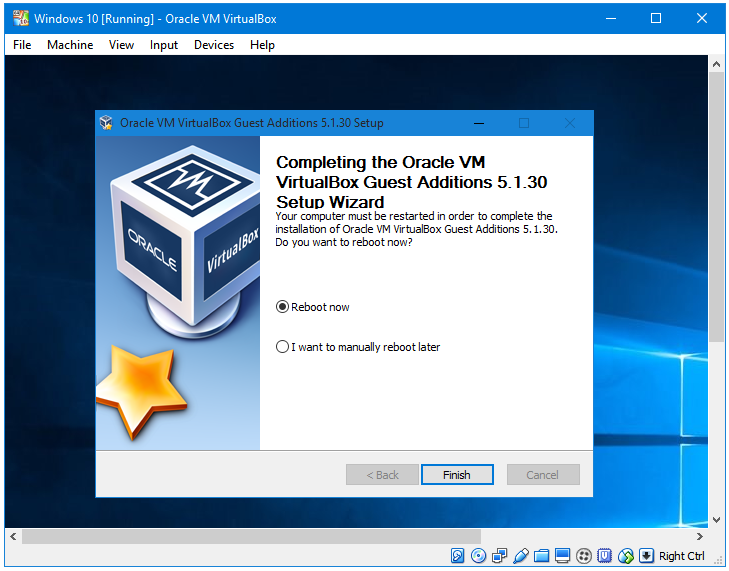 Congratulations! You have installed VirtualBox Guest Additions. Now, you can enjoy many additional benefits of VirtualBox.