File, Folder, and Application Shortcuts
A Shortcut is a quick way of accessing and opening files, folders, and programs placed on various drives, directories, and locations of the computer. It is one of the most important GUI elements in computing.
A Shortcut file is just an icon that acts as a launcher to the original target file. When you double-click a shortcut file, it locates the target file assigned to it, and then launches it.
The extension of a shortcut file is hidden by default. The file extension for the executable (.exe) files in Windows is LNK (.lnk). The LNK is short for Link files.
When you create shortcuts to the files, folders, or programs, the shortcut icons have an arrow on them. This arrow distinguishes a shortcut from the target file. If you put both of them, the target file and its shortcut, on the desktop, then the arrow on the icon helps you identify the shortcut.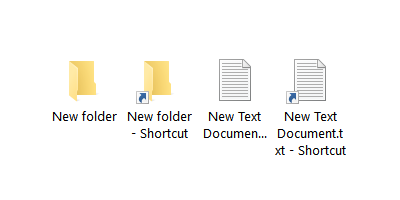 From the functional point of view, it is right to have something that differentiates a shortcut from an actual file. However, if you are not a fond of these arrows on your icons, and prefer a much cleaner look then you can disable these arrows by following these steps.
How to Remove Shortcut Arrows from Windows Shortcuts
Step 1: Press Windows + R keys together to open the Run dialog box. Type regedit in the text field, and then click OK to open Registry Editor.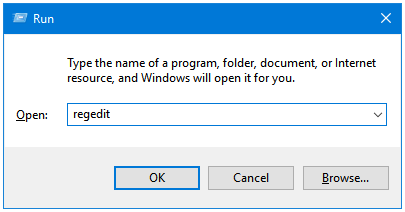 Step 2: Navigate to the following key in Windows Registry Editor.
HKEY_LOCAL_MACHINE\SOFTWARE\Microsoft\Windows\CurrentVersion\Explorer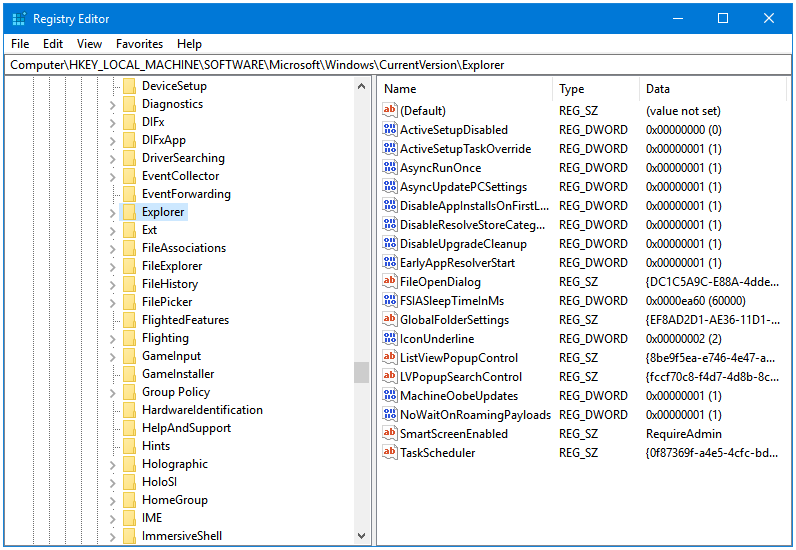 Step 3: Right-click on the Explorer Registry Key. Click New in the context menu, and then click on Key. This will create a new Registry Key in the Explorer key.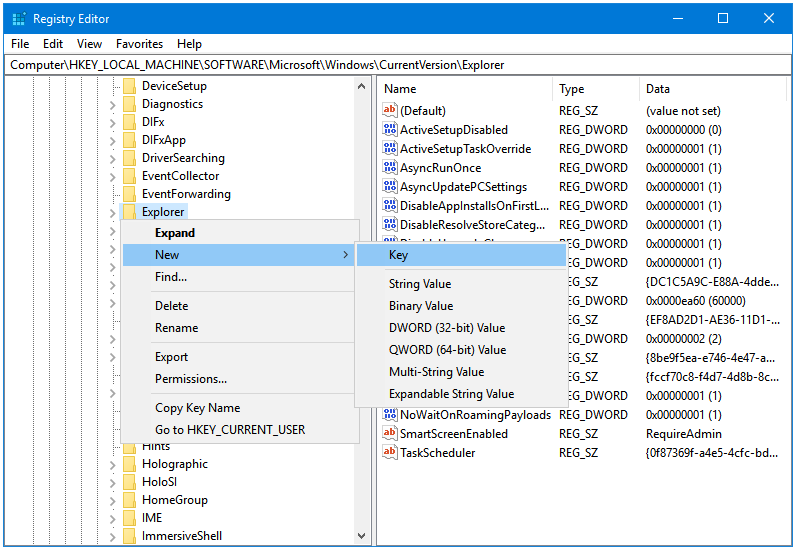 Step 4: Rename the new Key called New Key #1 to Shell Icons.
Step 5: Now, right-click on the Shell Icons key, and click New, and then String Value. This will create a new Registry String Value in the Shell Icons key.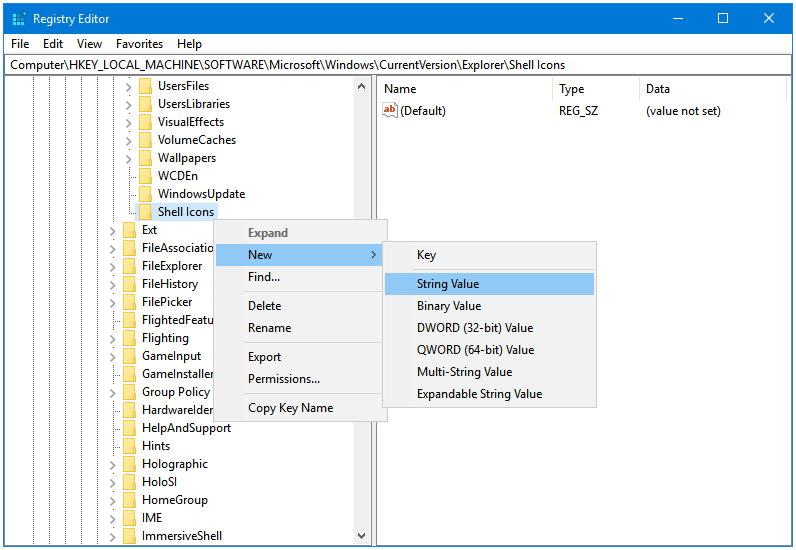 Step 6: Rename the new String Value called New Value #1 to 29.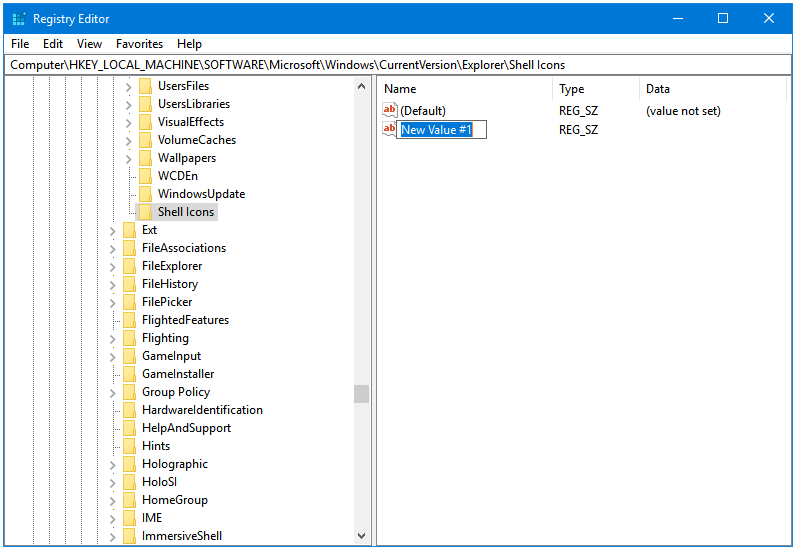 Step 7: Double-click on the 29 String. In the Value data: field, enter the following string.
%windir%\System32\shell32.dll,-50
Press OK.
Step 8: That's it. Restart or Log Off/Log In to apply the changes to your Windows PC.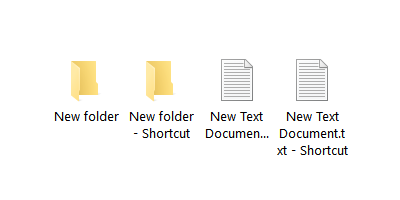 If you want the shortcut icons back your shortcuts then you can just come back here in the Registry, and delete the Shell Icons key that you created.