Display Full Path in the Window File Explorer Title Bar
The Windows File Explorer Title Bar displays only the name of the current Folder by default. However, you can set it to display the entire location or the full path of that folder. This setting is a mixed bag; the benefit of enabling is that if you have folders with the same name on multiple partitions or drives or in different locations then you can easily identify the specific folder as the Title Bar displays the full path. The downside of this feature is that in the Taskbar Thumbnail Preview, Windows will not be able to show the complete path if the path of that folder is long, which is the case most of the times.
Here you can see the difference. The left window in the Taskbar Thumbnail Preview is the Screenshots folder from the Picture Library in the System drive C:. And, the second window is Pictures folder in the User drive D:.
The same two windows are open in this picture as well; the name of the first window is not readable now.
How to Display Full Path in Title Bar of Window 10 File Explorer
Step 1: Open Windows File Explorer.
Step 2: Click on the File tab in the Windows File Explorer toolbar, and then click on Change folder and search options button to open Folder Options.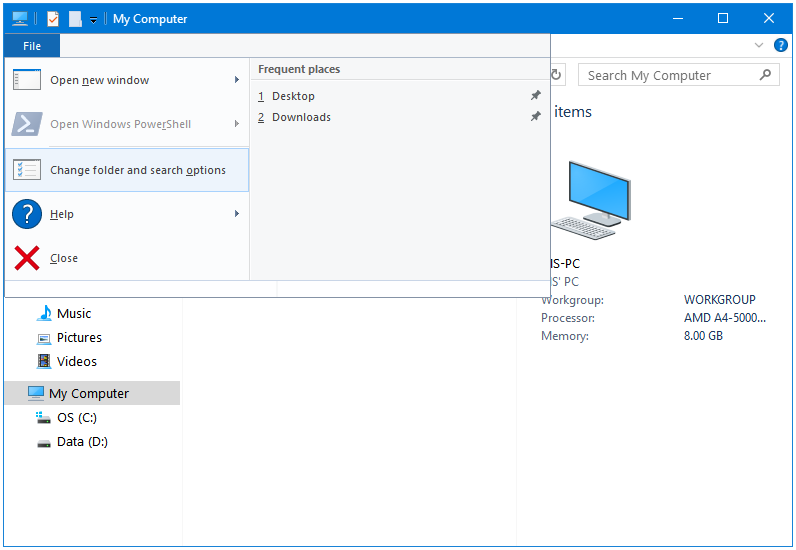 Step 3: In the Folder Options window, click on the View tab.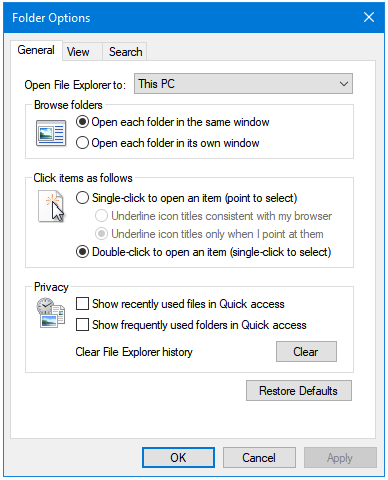 Step 4: Go to the option that says Display the full path in the title bar. Tick the checkbox adjacent to it.
Step 5: Click Apply and then OK.
Now, open a folder, you'll see the Path of that folder mentioned in the Title Bar.
Reverse the process if you want to disable the Full Path in the Windows File Explorer Title Bar.