Tooltips
When you hover over a file, folder, or any item in Windows, you get a small box with little information about that item. That small box is called a  Tooltip. The problem with Tooltips is that they overshadow the view of the item that is being hovered over. And, the tooltips don't disappear after a few seconds; they just stay there on the icon of the item. Most users don't even notice the presence of this feature. You can disable Tooltips easily by going into the Windows File Explorer Folder Options.
How to Disable Tooltips in Windows 10 File Explorer
Step 1: Open Windows File Explorer.
Step 2: Click on the File tab in the Windows File Explorer toolbar, and then click on Change folder and search options button to open Folder Options.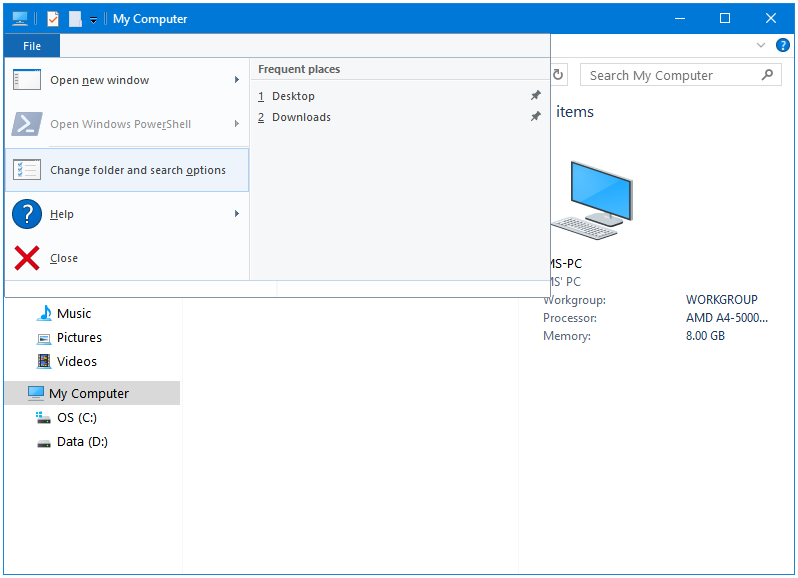 Step 3: In the Folder Options window, click on the View tab.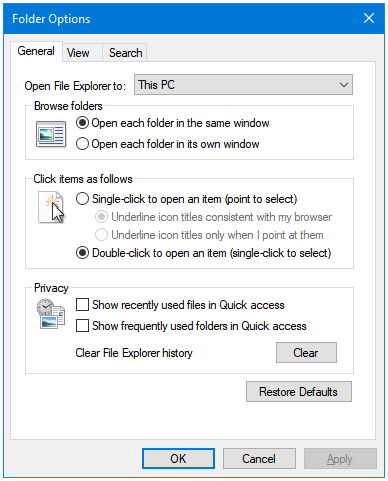 Step 4: Now, go to the option that says Show pop-up description for folder and desktop items. The checkbox for this option is ticked by default. Clear this checkbox.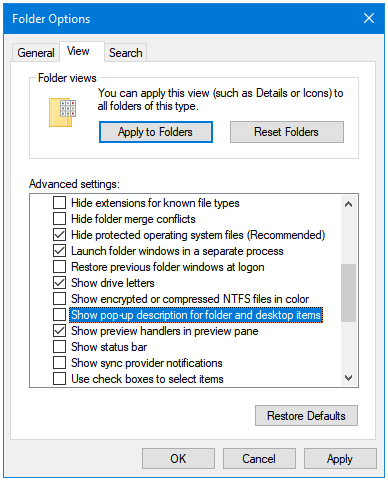 Step 5: Click Apply, and then OK.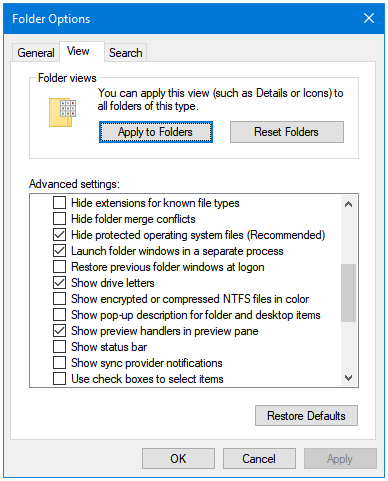 That's it.