Step 1: Right-click on the Taskbar.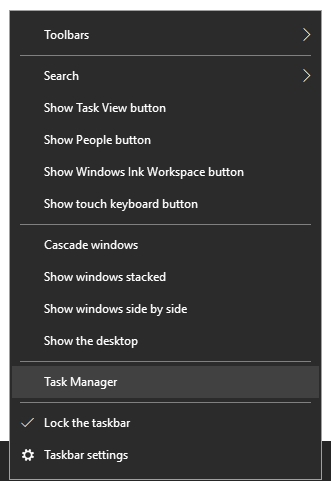 Step 2: Click the Task Manager option to open it.
Step 3: In Task Manager, click on the Performance tab. On the left side, you'll see details about various Hardware components.
The Performance window is divided into two panes. The left pane has entries or side tabs for various hardware components of Windows. Clicking on each tab displays information about that component in the right pane.
Step 4: Click on the Memory option. You'll see information about your installed RAM on the right side of the window.