Cloudflare 1.1.1.1
What is Cloudflare 1.1.1.1
The Cloudflare 1.1.1.1 is a DNS (Domain Name Service) resolution service by Cloudflare. They call it "the Internet's fastest, privacy-first consumer DNS service".
How do I Use Cloudflare 1.1.1.1
The first that you need to do is go to 1.1.1.1.
Next, click on the Install link, which takes you to the part of the page that shows you how to change your DNS address.
How to Change DNS Server Settings in Windows
Step 1: Right-click on the Network icon in your Taskbar to open the Windows Settings app.

Step 2: Click on the Change adapter options link. It will open the Network Connections window.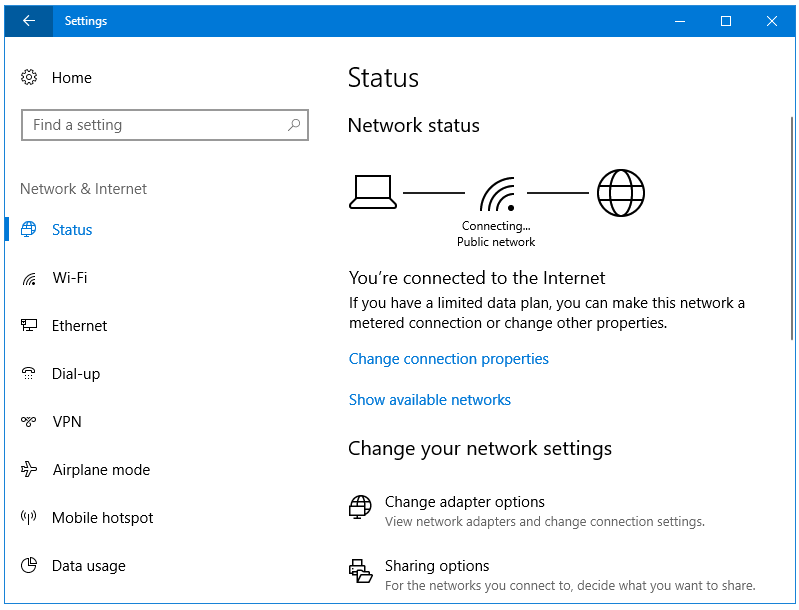 Step 3: Here, right-click on your network name, and then click on the Properties option from the context menu.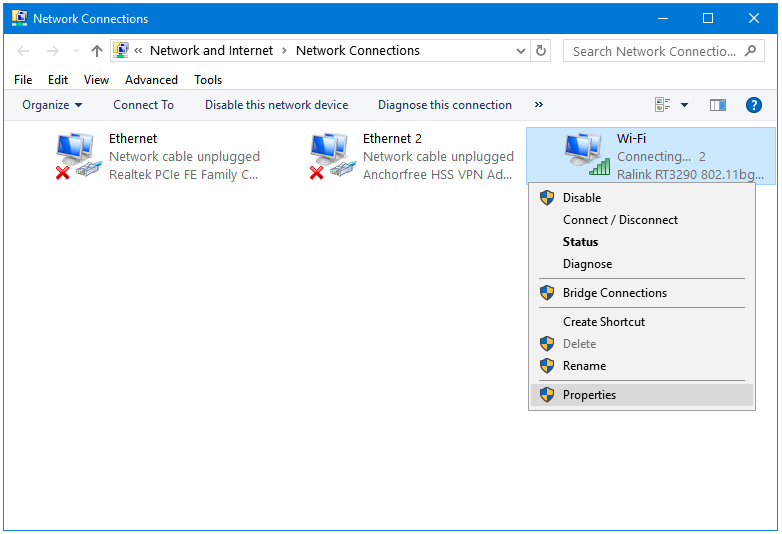 Step 4: Now, in the Network Properties window, go to Internet Protocol Version 4 (TCP/IPv4), and then click on the Properties button. This will open the Internet Protocol Version 4 (TCP/IPv4) Properties window.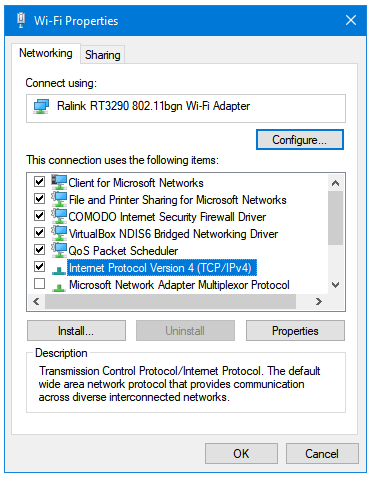 Step 5: The last step is editing the DNS Server address.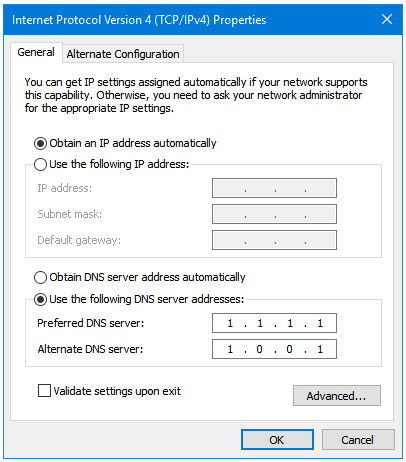 Enter 1.1.1.1 for Preferred DNS server address. And, enter 1.0.0.1 for Alternate DNS server address.
Step 6: Click OK to apply changes.
Step 7: Restart your web browser to enjoy Cloudflare's new DNS service.
What are the Benefits of Using an Alternative DNS Service
Faster – The alternative DNS servers are usually better in speed, and better in name resolution than the ISP DNS servers.
Privacy – The third-party DNS services provide many Privacy related guarantees that ISPs don't.
Better Infrastructure – The DNS services provided by major tech companies are more likely to give you better service than the local ISP.
Trustful – Many ISPs try to inject ads into their networks. You can prevent that by using an alternative DNS service.
Security – The larger third-party DNS services are better at categorising websites and blocking harmful or malicious websites.