System Image
A Windows System Image is copy of the entire Windows partition. A system image can be used to restore your computer to the time when the image was created. It restores all of the contents of the drive. You cannot select individual files to backup or restore. A System Image contains Windows files, programs and settings; and it contains User programs, settings, and files stored in Libraries stored in the Windows partition.
A System Image can be very helpful in case of a computer hard disk malfunction. In that situation, you can use the system image to restore the contents of your Windows partition to your new drive. The Windows partition on your new disk will become exactly like the one on your previous hard disk. This way, you do not need to install Windows, and other User programs all over again on your new hard disk. The restoration from a System Image is a complete restoration – you cannot select specific files to recover or move on your new hard disk. The whole image will be written to your new hard disk.
How to Create a System Image.
Step 1: Type backup in Windows Search to open Backup settings.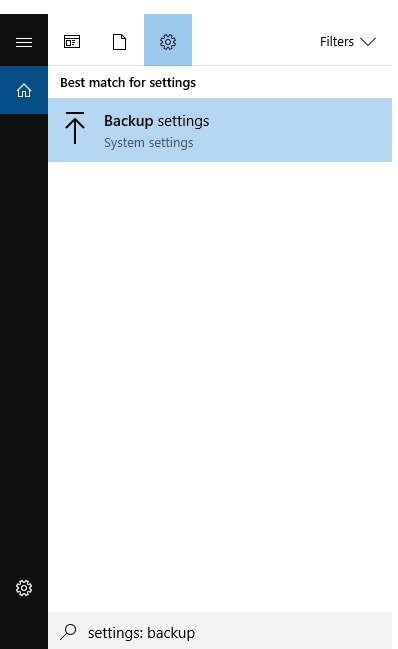 Step 2: In the Backup app, click on Go to Backup and Restore (Windows 7) link.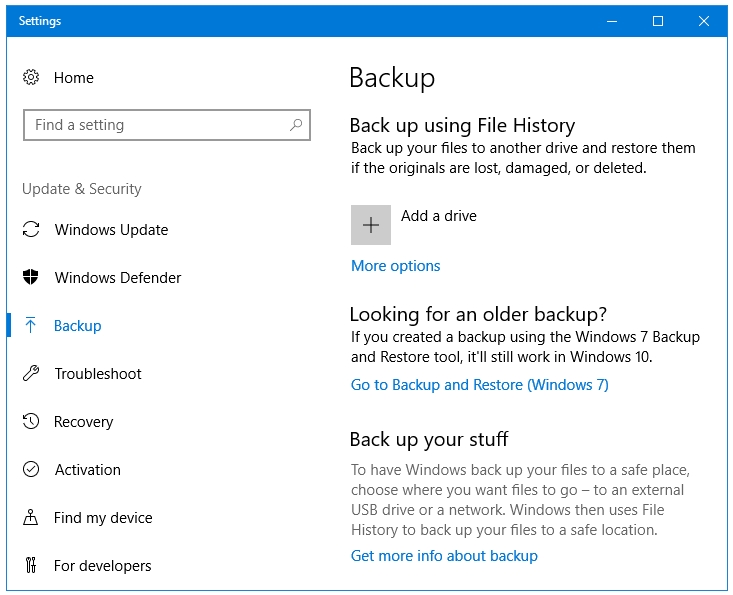 Step 3: In the Backup and Restore (Windows 7) window, click on the Create a system image link.
Step 4: The Create a system image window starts looking for the locations that can be used to store the System Image.
Step 5: You can select any of the three options present here:
On a hard disk: You can select your system hard drive, removable hard drives, or USB drives in this option.
On one of more DVDs: It will split the System Image file, and store them on multiple DVDs.
On a network location: If you have a Network setup for storing file then you can use this option.
Click Next after selecting the destination location.
Step 6: Again, click Next to proceed further.
Step 7: The final window displays the summary of the process. Click on the Start backup button to start the process. The time taken to complete this process depends on the size of your system image file.
Windows will notify you when the Backup process finishes.